10 Tips to Remember Before Attending an International Event
The success of an event lies not just on the people organizing it, but also on the people attending the same. When event organizers go to great lengths to conduct a perfect event, the attendees also have a responsibility, both social and moral. They have to be prepared too if they want to make the most of the event, and get valuable takeaways. Your investment of time, energy and money must be put into good use in order to make your attendance of the event fruitful.
So, how do you do that?
In this article, we discuss some of the most important things you must remember while attending an international event.
1. Download the event app
Most of the event organizers have a conference app accompanying the event. This app would give you all that you need to know about an event, and even let you network with other attendees. After all, it is an international event, and you meet people from different ethnicities.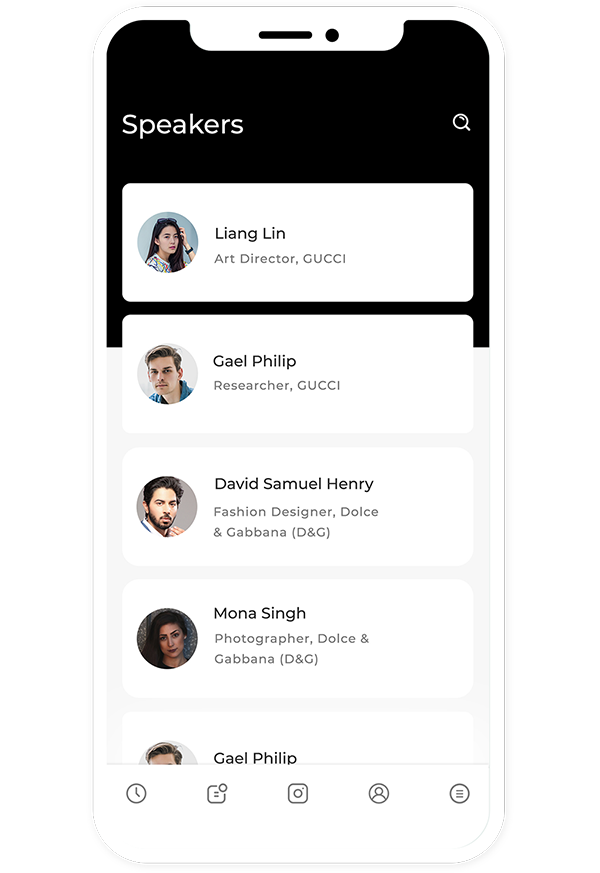 The event app would also guide you on what to expect from the entire event as it contains an elaborate breakdown of the speakers and the topics they cover. You will be notified of any change in schedules as the updates would be accurately recorded. Apart from downloading the conference app, you can also keep some travel apps handy as they would be helpful in planning your trip to tourist spots at the destination where the event is held.
2. Have a good introduction about yourself ready
Irrespective of whether you are making an appearance on the stage or not, you've got to have a killer introduction ready. Especially when it is an international event. People will want to know more about your job and your business, so you've got to polish those skills. Events and conferences are great platforms for meeting new people and establishing business relationships. If you are able to network successfully face-to-face and make an impression, that would be a good thing. So what better way to do it than being prepared early?
3. Don't just rely on technology, have your pen and paper ready
Smart devices can run out of juice anytime, so you must have your pen and paper and business cards ready with you. Old school techniques may not look so cool, but it would be better than having nothing at all. True, you may not make the same impression as with smart devices, but at least you can take down numbers or share them with prospective clients or partners. This would make you look resourceful.
4. Keep the contact alive after the event
The real trick in networking comes after the event. It is easy to lose the thread of the conversation as days pass by. As you collect emails when you meet people, note them down, and contact them at regular intervals. You can also follow up with them through social media channels. Keep the relationships alive (distance shouldn't be a problem in promoting your business), and you can send them links to your website and inform them of your new products and upgrades. Just keep up the buzz, and they will definitely remember you when they want to do business. This should be an integral part of your follow up plan as well.
5. Have an aim in attending the event
It is very important to have an aim before you attend any event because that's how you carry the best from it. For each of the events, you can write down your objectives, and check whether you have met them after the event. If your boss has sent you to cover the event, make sure to plan it out with him beforehand and find out what he expects you to gain from the sessions.
6. All work and no fun wouldn't be fun at all
If you are attending an international event, then keep a couple of days aside for some fun activities too. You can visit well-known tourist places to lighten up. When you have fun, you are actually instigating the learning process at each session. Some events will have extracurricular activities, make sure to participate in them as well. It is always good to loosen up; you learn a lot that way.
7. Dress for comfort
What kind of event are you attending? Is it a formal one with a tie and all the works, or is it an event where you trudge and dodge stalls, walking all day? Wear comfortable shoes if you have to walk a lot, or else you will be focusing more on your discomfort than on the event.
8. Attend the after-event parties
If networking is important to you, then make it a point to attend the after-event parties. After-Event parties are the best time when people open up where one can have great meaningful conversations over some great food and drinks! These after-parties are as important as the event itself, so if there is one, don't bunk it.
9. Be prepared before and during the event
It would work in your favor if you have conversation starters prepared beforehand. This would help greatly in networking, and you would be prepared mentally too. You can also prepare online content and share instances of the live event on social media, and tag the people you know. This would provide a great opportunity for further communication with your tagged acquaintances.
10. And finally, should you really attend it?
Yes, that's an important thing to consider too. Do you need to attend all the conferences you're invited to? After all, it would take up at least a day, and if the event is not conducted in your hometown, you need to keep aside travel days as well. Depending on where in the world the event is conducted, you may need to set aside 3-4 days. While prioritizing events, make sure the events you go to will really boost your business, generate leads and cement relationships.
Hence, set an aim so you will know which kind of events you should be attending and what kind of benefits you will reap from it. Set your objectives too, so you can plan accordingly and visit only those events that would be helpful. Sometimes you don't need to attend the entire event, just listen to one or two speakers and then you can move on to more productive tasks at work. That way, you don't have to waste an entire day of work.
Conclusion
Your attendance at business conferences and events must be chosen with care because it is a whole lot of investment of your time and money. The idea is to heighten your overall experience, so you can take home a lot of good connections and opportunities. A conference is an event where a lot of like-minded people converge, and it is always important to really meet up with people rather than through social media channels. A real face-to-face meeting is always so much more rewarding and productive than all the digital meetings combined.
It is not just a matter of meeting up with new people and prospective stakeholders, you can also keep abreast with the latest innovations and developments in your chosen field and stay competitive. An event like this helps you spend time with your sponsors and investors, and nurture relationships in the long run. Choose your events carefully, and you will not miss an opportunity to progress in your business.
And don't forget the fun part too. If you are invited to an exotic location, set aside leisure time as well.