Your company is coming up with a great event and you've planned everything in detail. There are so many parts to planning an event, and the pressure you have to go through is enormous. You have to book the venue, you've got to get great speakers, you have even roped in a couple of great co-sponsors, and you have trendy content to interest the attendees. You have even included building an event app to help make the event had a great turn over.
Event planners have begun to realize the importance of using conference apps to generate attendee interest and 5% of the planners have admitted to regularly using an event app. According to a study mentioned in PRNews Wire, event apps evidence:
Attendance engagement increase by 33%
Sponsorship sales increase by 13%
Printing costs cut down by 7%
However, you should also realize that just because you have a mobile event app, your attendees don't have to download it and start using it. If people have not yet started downloading it, then there must be something wrong with it. It could perhaps be one of the reasons given below:
You have an event page and you have information about the app there, but the link doesn't work properly, or you have not prompted people to download the app there.
You have not mentioned about the app in your email to the attendees or in any of social media pages.
You have not mentioned the name of the speakers and presenters or promoted them.
Perhaps you have failed to offer any incentives to the attendees, so they don't find it fascinating to download the app.
If you have uploaded an app on your website, and people have not downloaded it yet, then there must be a reason to it. Maybe you've made a mistake or two. Check out some of the cases we have outlined below; and see if you can identify them.
Mistake One: Making your app stagnant
Once you have an event app, then it should be active. If the activity stream or news feed is kept silent, then people will not come back because that's where they usually look. You can feed in fresh content from the sponsors to keep it active. If you don't feed in fresh content, then people would begin to make assumptions about the event, and wrong information will be spread.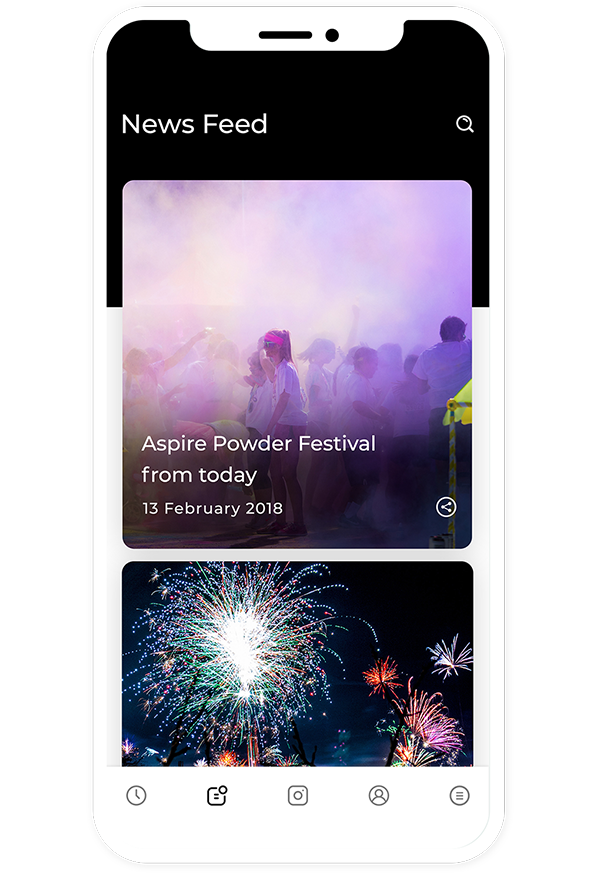 It is through the activity stream that people get to know about the spirit of your event. You can treat the app as a social media platform, and make it equally active. Whatever post you want to upload regarding the event, you can do it via the app and include all your partners, attendees and sponsors on it. That way you can generate a lot of activity.
Mistake Two: Thinking that push notifications can come later
If you think that you can post notifications as the event happens then that's a mistake, because the fact is that people do love push notifications, especially when it comes with a box of gifts. Push notifications are a great way to keep your app fresh and updated. You can let attendees know of program changes, or updates in the event (like change of venue, cancelled sessions, etc.).
Your sponsor would also like push notifications because it lets them send out messages. However, it would be advisable to use this only with premium sponsors to avoid noise. The best thing about this kind of notifications is that you can keep sending special offer messages even after the event. You can even send individual notifications if you want.
Mistake Three: Not letting the attendees build networks
People on social media like to connect; that is why they are there in the first place. So, if you are not allowing your attendees to build connections within the app, it would be a wasted opportunity.
Different event apps offer different networking features though the attendees may not know the difference. Some use proximity sensing and some use matchmaking algorithms, and some platforms use networking sites like LinkedIn. But don't go overboard with it; some people just need a plain and simple way to exchange information with like-minded people. When the attendees connect with one another, it will boost the event networking app too, because a lot of activity will be going on.
Mistake Four: Apps that don't interact with the users
When you create a corporate event app, don't think of it as a radio that disseminates information. Ensure the app encourages the participants of the attendees and enhances their experience. This can be done by having live polls and question-answer sessions to include them in the event experience. But just having a session wouldn't be enough because you need to have a dedicated staff member to monitor the questions and the polls.
This way, they can answer the questions on a timely basis. And when you incorporate live polls or a Q&A session while the event happens, the attendees get the feeling that they are an important part of the presentation too.
Mistake Five: Focusing on event marketing and forgetting event app marketing
One of the most important concerns of the event planner would be the download rate of the app. It is called the app adoption rate, where analysis of app installations is done. "How many people actually downloaded the app?", "How many people use it?", "Did they find the app worth?" and so on. One of the biggest obstacles faced by the event planner is the attendees interest in downloading and installing the app, so while they focus on marketing the event, they should also focus on marketing the event management app at the same time. If the app is a success, the event will also be a success.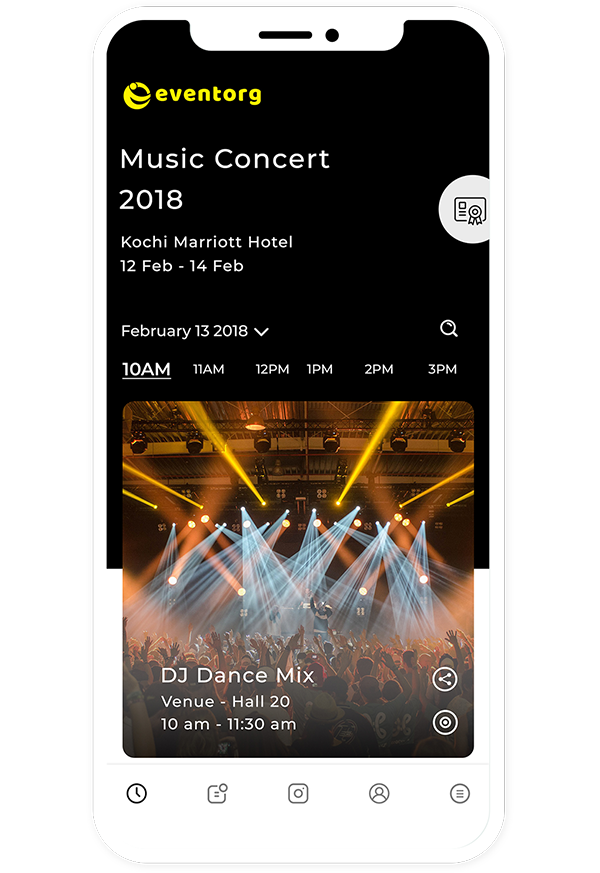 So, when you use emails, websites and social media posts to promote your conference app, make sure to prominently feature the app as well because it can really help drive downloads and installations. Once the app for event managers is installed on the attendees' phones, the event planner has direct access to them, and can use it as a reliable marketing channel.
Mistake Six: Not clearly communicating the app's features and intentions
It is very important that you inform the presenters and the attendees of an impending live poll if you plan to keep one. When one or both parties are unaware of such a thing, then it defeats the purpose. The presenter should be briefed on the way the poll is conducted, how much time it will take for them to pick up their smartphones, open the app, activate it and then cast their vote. The attendees should also be briefed because when they feel rushed, the whole exercise will not show the desired result.
Conclusion
Event management apps that make the attendees wanted, loved and connected will be a huge success. It should be totally professional, so don't develop an app just because it's a fad. And once the app is done and ready for the market, make sure the attendees have enough time to feel their way around the app. Just have the right set of information in the app, build engagement, offer incentives (for downloading the app), and they will help you make it a success.
This wraps up the 6 common mistakes that you often see with apps for event managers. For such inspirational posts on event apps, do subscribe to our blog.