Event Apps – A Guide of Do's and Don'ts
The advent of mobile phones and the development of apps has truly changed the way we do business, conduct events and network with people. It has a practical purpose in all industries, and businesses evolve when they use event apps sensibly.
Event planners also cannot do without mobile apps because they have evolved to be a platform wherein, they can interact with the attendees, participants and stakeholders. The purpose of an event is to provide value to customers, and the more you allow your attendees to gauge from them, the more benefit you get. This is where event related apps are useful because they act as the force through which you can engage and empower the attendees. It will also give you an idea of what they enjoyed, what they prefer changing, and this way you can create better events in the future.
However, don't blindly create apps because that can really turn things around - the wrong way. That's we've compiled this rich list of the do's and don'ts for you.
First, the Do's
1. Do know your audience
The most important thing to do is to know your audience. This is also part of your CSR or Corporate Social Responsibility, so while selecting any event, program or an activity within the program the first thing to come to mind would be whether it would interest the attendees and whether they would want to participate. Conduct a survey to know what interests them, so you need to know about the age, demographics, and even location, before selecting the program.
2. Do make the event easy for the audience
Attendees wouldn't like to go on a guessing game when they attend an event. They like everything nicely planned and served on a plate. They might welcome a pleasant surprise or two, but they wouldn't want to be rudely awakened into something they won't appreciate. For example, if you have a huge bunch of attendees staying in a hotel, you could probably encourage them to donate their unused toiletries to a victim shelter, or something of that kind.
3. Do encourage networking, but avoid too many push notifications
One of the biggest advantages of networking is that you can send push notifications to attendees about your events, but remember not to go overboard with it as it might not bode well with many people. But they would love to network. Event attendees mostly have people with similar interests and work habits, and they would like to network with like minded people.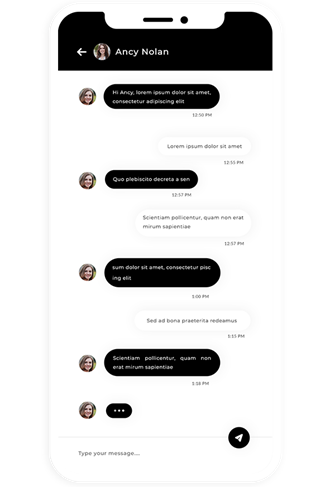 You can definitely open up the channel to help them network with one another, including an in-app messaging and chat option. This would definitely be welcomed. You can let them connect with each other through LinkedIn and there by really make it a work-related networking. But if your attendees are the kind that wouldn't want to be bothered by too many messages, cut down the overload of push notifications.
4. Do try the BYOD movement
The BYOD movement is gaining more ground than ever, and if people can bring their own devices to workplaces, they can definitely do it for conferences and events. When you have an event, you can ask the attendees to bring their own smartphones and tablets; this would definitely be more cost-efficient for you. And the attendees would also not mind it because they don't have to swap between their personal devices and your device during the course of the event.
5. Do have event apps that don't need to have RFID chips
Here is another no-brainer for your conference app. Though RFID or Radio Frequency Identification chips are really in vogue, you could try to create apps that don't need them as it can significantly reduce the price. However, this is a matter of personal choice, and you can skip this bit because you need to have an NFC enabled event app too. Through NFC enabled event apps, we can allow users to scan stickers to read their own devices.
6. Do inculcate the "giving back to the society" habit
Attendees will be really happy to give something back to the society, and if they have an outlet, they would most certainly enjoy it. Examples would be volunteering to work for a charity organization during Independence Day or Republic Day, volunteering in soup kitchens, or assembling care packages for elderly patients, etc. You can use the event app to make people aware of these opportunities and make it a shared experience too.
This way, you can have more than one goal for your event, and really make it memorable too.
7. Do make the app work offline
If your mobile app requires the internet to access it all the time, then it won't be much of a success when the connection is bad or non-existent. So, make sure the app works offline, and encourage attendees to download it much before the event.
Remember to Avoid these Don'ts
1. Don't cram too much content into it
You can share valuable content through your mobile event app, but going overboard with it will just have the opposite effect. Too much content will make your app difficult to navigate, and they may have trouble trying to figure out which content is useful, and which is not.
Filter the content that you are going to share through the app, and avoid elaborate navigations. People are not interested in going through a series of links and buttons just to know about the location, time of event, speaker information, agenda of events and so on.
You can also make the online registration easy so the attendees just have to open the app, and assure their attendance. This way you can also avoid having to print unwanted name tags for no-show attendees.
2. Don't wait until the last minute to reveal your app
Make sure the app is available to people as soon as you announce the event. That way, people can make use of the app and make it a habit, even after the event. The conference app just got converted into a portal whereby you can communicate with your audience all the time, so that makes it an integral part of the app. If you create a last-minute app, it will definitely fail to make an impression, and the effort goes down the drain.
3. Don't use internal jargon
For a seamless event experience, make sure you don't include words that only your technical people will understand. It will intimidate attendees, and once more the effort is lost. If the attendees are all technical people, for whom these jargons are every day word, go ahead, but otherwise be careful. People tend to tune out confusing language, and you lose the purpose of the app.
4. Don't price for the basic features of the app
The basic features of the app must never be priced; they must be able to download and install the app and start using it right away. They can register, check in for the events, exchange contact details, learn about the content of the event, network actively with people. For in-depth information about a particular conference or presentation, it depends on the company, but otherwise it would be good to provide them free of cost, especially for attendees who physically attended it. That way, they can access it all the time.
Conclusion
We hope you have found these tips of the do's and don'ts useful because they can really help you come up with amazing corporate event apps. While creating the app, including feedback from attendees, so the next time you develop a fresh app, you can include those inputs too. In the feedback, you can include surveys and a live voting system during announcements and presentations.
To know more about creating free event apps that show results and increase your ROI, contact us.