EventOrg Releases Virtual Conference Platform– Moving Events Online during the COVID-19 Outbreak
For the last few months, the spread of Covid 19 coronavirus disease has put the whole world into a very critical situation. Everyone is brought to a terrible state due to the Coronavirus impact. The whole world was devastated and nothing seems to be the same anymore. But let's not lose hope because regardless of place and time, people are fighting against this tough situation to bring things back to normal. The organizations are now finding ways to tackle this virus outbreak by restricting people meetups and canceling important business concerts. And there is a growing list of events that's getting canceled due to the spread of Coronavirus disease.
Not anymore...
Eventorg proposes its customers to be connected through a virtual conference platform where they could make their business more productive considering the health facts.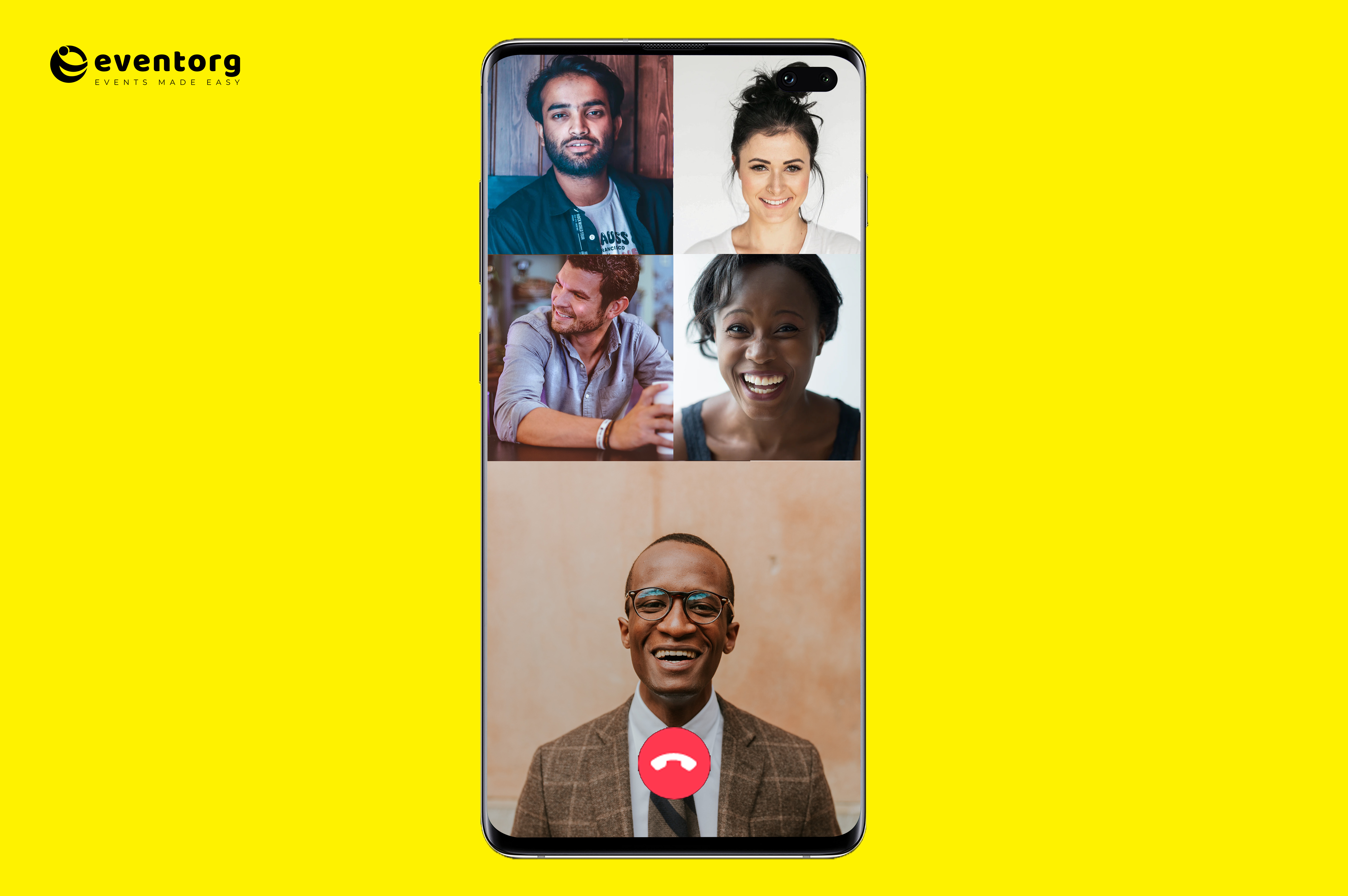 There can't be a better solution like Eventorg! Always aiming for greater customer satisfaction and a perfect event app solution.
Virtual meetings and Live streaming of sessions.
Virtual events help people organize meetups online rather than gathering in a physical location.The events can be anything like small sessions with few people or a large conference with thousands of attendees. Eventorg with its Virtual event software can help your participants to conduct virtual meetings amid these recent uncertain economic conditions and attend Live streaming sessions giving participants to enjoy the event experience.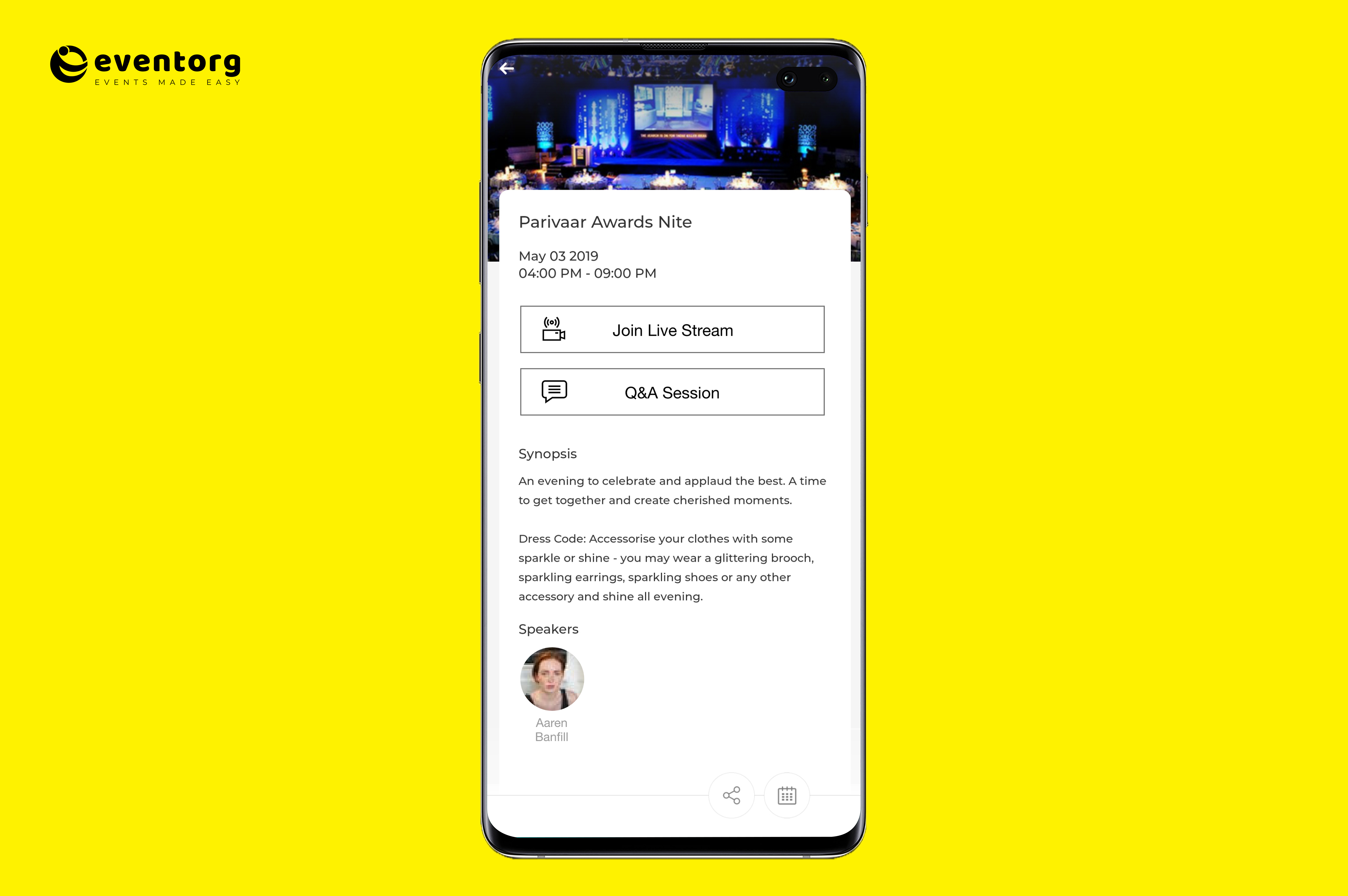 Integrating top live streaming applications.
Participants across the globe can easily participate in the sessions and are made possible with our top live streaming integrations. Powerful integrations with Zoom, Google Meet, Youtube, Facebook, etc helps Eventorg customers to experience a flawless viewing experience. The live streams and sessions can be accessed easily through the EventOrg mobile app .

Virtual event interactions.
Eventorg's event networking feature helps customers to get connected, come together and make this virtual platform more interactive. Eventorg always comes out with its best to engage attendees throughout the event and make the occasion more lively and energetic. No matter how big the event is, Eventorg's prompt notification system helps attendees get instant updates about the event.With EventOrg's Live Q&A feature participants can directly ask questions to the speaker before, during and post session all from the app.EventOrg also has Polls and survey feature that binds everyone into the discussion and facilitates open dialogue and engagement. Even when the event gets over, Eventorg ensures lasting relationships with post-event discussions and communications with its feedback features.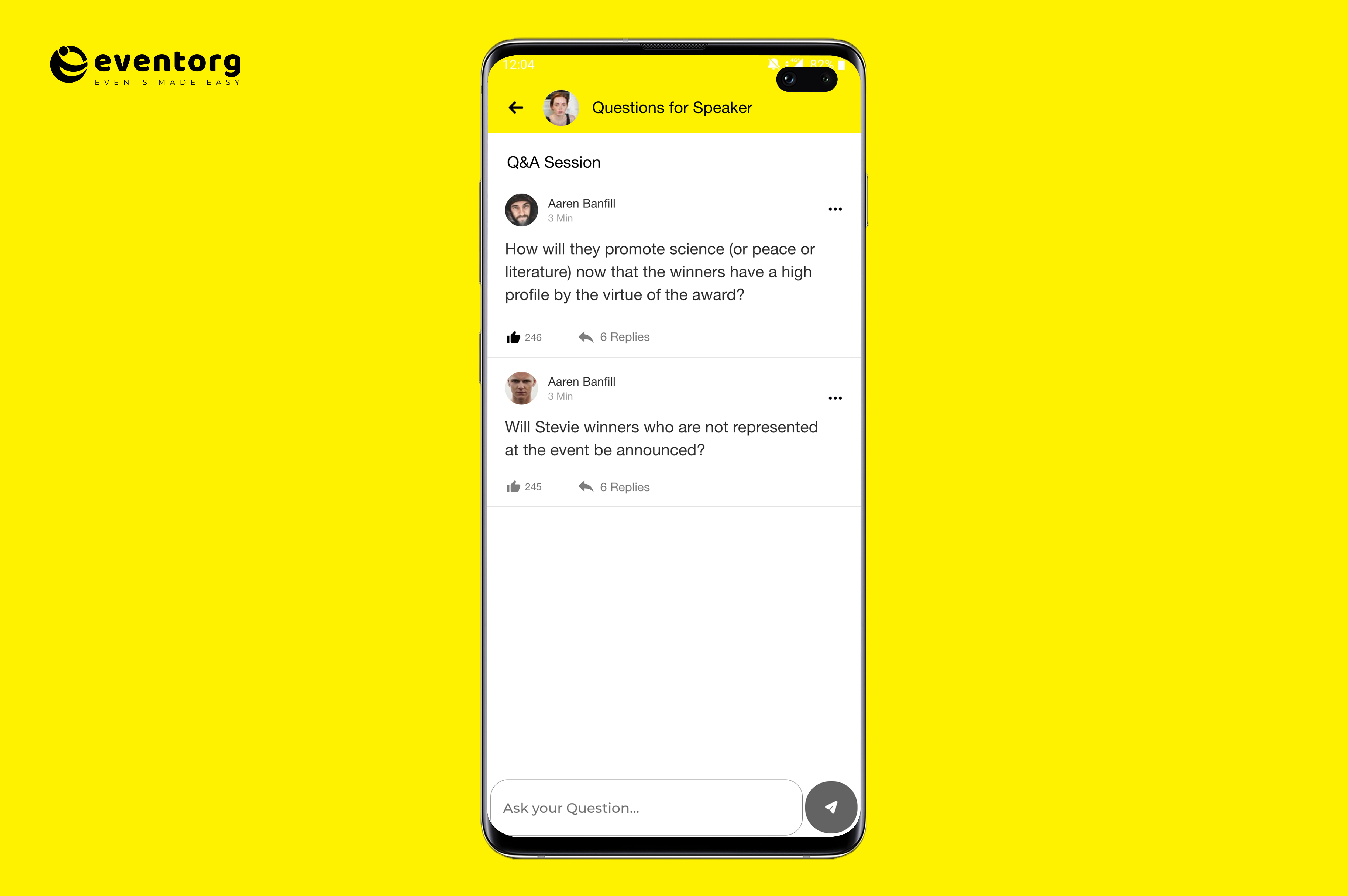 Branded Event App
You Decide how the app should exactly look like and we help you to customize everything about your app. Eventorg provides custom branded events apps for customers to elevate the brand and promote their events.The ease in adding program agenda, location, speaker info, sponsors list and many more helps participants to stay connected with the event organizers brand.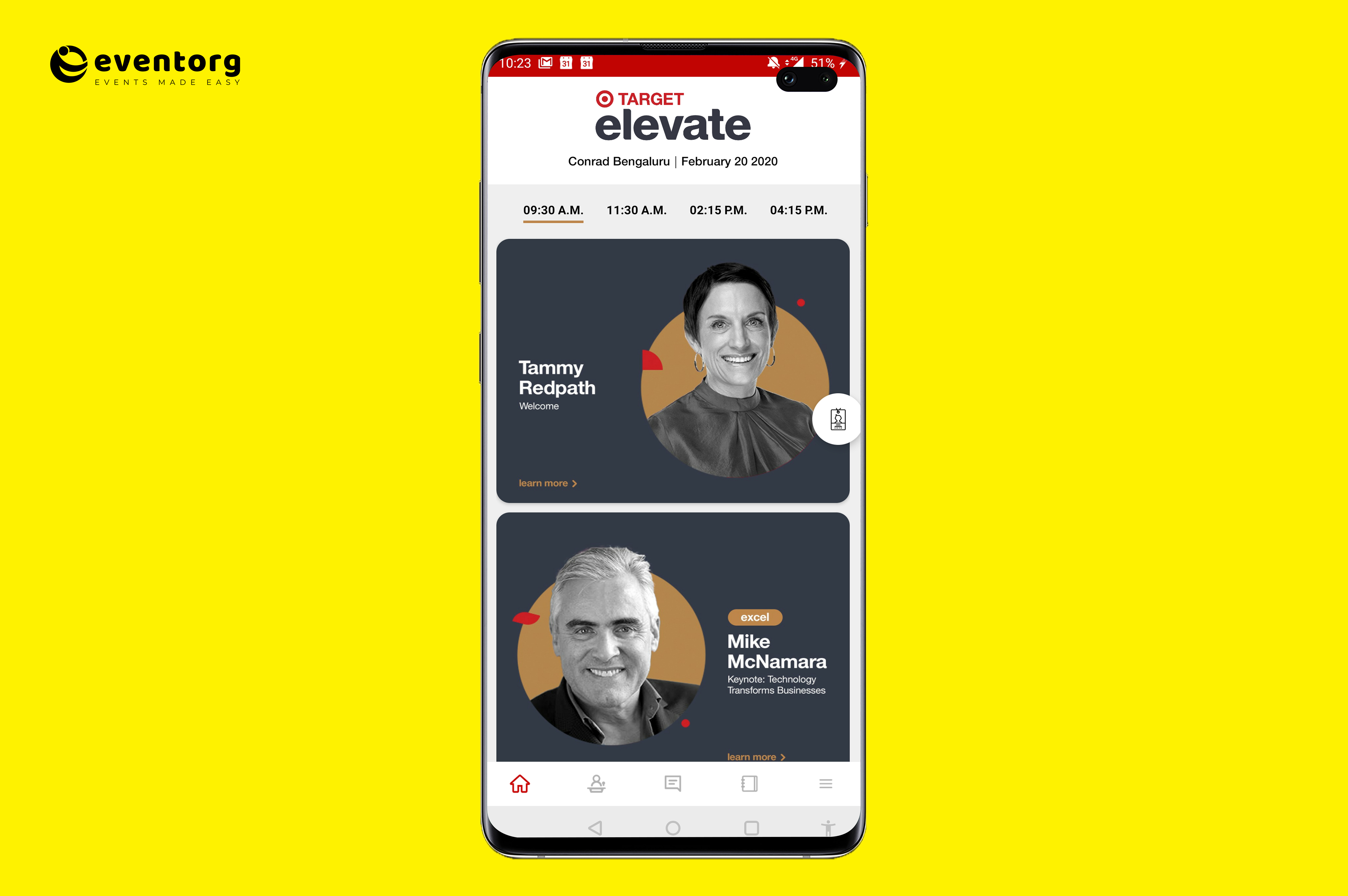 Online event registration
You can now book your seats for the event with the EventOrg app! Eventorg customers can easily register to their favourite expos, concerts, and galas by pre-booking their seats online. Get instant notification along with an email confirmation of the booking status. With the efficient handling of bookings and payment, Eventorg makes the process more flexible and easier.
Even in these unprecedented times, we work for our customers to be part of a virtual network and experience the most out of it.