How event apps aid in networking at events
Conducting an event is beneficial for everyone. It is an employee engagement strategy for the company conducting the event and becomes a part of their corporate culture. And it's an opportunity for other attendees to network with each other and foster new relationships. Corporate events can help in building brand loyalty and ultimately close sales. It is also one of the most effective ways to meet new people and foster new relationships.
The age-old adage, "It's not what you know, it's who you know that really matters" has proven itself time and again. A well-planned event would ensure that the attendees get to know each other and build the foundation for business relationships. These events relax people, and they find it easier to build new relationships and rekindle old ones.
One of the priorities of attendees attending an event is most definitely networking. In an event manager blog, a survey revealed that 82% of the event attendees focus on networking, followed by 71% learning and 38% entertainment. Networking aids in long-term, beneficial business partnerships, and sometimes, personal relationships.
As people leave the venue after attending the event, some of the top questions they ask themselves would be, "How many meaningful business connections did I make today?", "Was I able to meet my own expectations in terms of business relationships?" and so on. The attendees can get answers to this and more when they have an event app. Event apps can change the way they do business in several powerful ways. And one of them is networking. In this article, we can explore how event apps can change the way people network and build relationships.
1. Event apps can help attendees meet the people they want to meet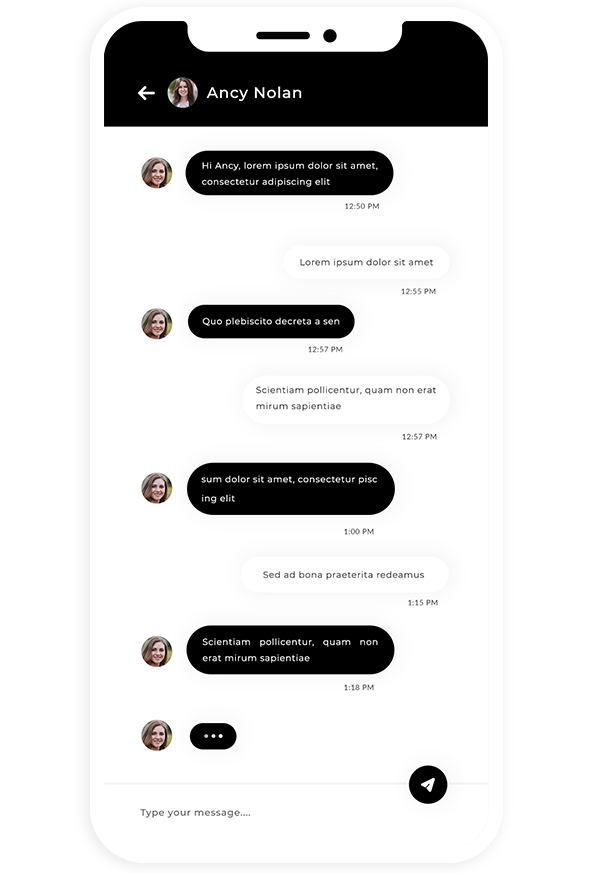 One of the biggest benefits of event apps is that invitees can share their bio-data with other attendees and connect with each other before the event, and rekindle the meeting during the event. They can actually seek out the people they actually want to talk to beforehand and bypass all the preamble that comes with traditional meetings. Event apps can take meetings to the next level at the first event they meet, ensuring an easy way to enter the next phase of the meeting.
2. Filter out unwanted connections
The invitees can also select the people with whom they want to discuss their prospects, and filter out unwanted connections to help maximize networking opportunities. There would be a ready-made list of potential people who would be attending the event, to help plan their meetings and gather prospective leads.
3. By importing event attendees from other profiles
There are event apps that help attendees import profiles of other attendees from other social sites, for example, LinkedIn. They can import contacts from LinkedIn, either manually or through automatic recommendations provided by the app itself, and start networking securely. This feature would help them lineup a few meetings even before the event. Scheduling meetings beforehand in this manner would give them ample time on how to be prepared for the meetings. They can even carry customized portfolios showing the works they've prepared for various clients, thereby giving a better opportunity to make meaningful connections.
4. Event apps that aid in group chats
It would be greatly helpful for the attendees if they have an app that aids in group chats. This messaging format could be tailored to act as a private chat room where everyone in the room can see and respond to the messages and share media in the form of photos, videos and documents. This would be especially advantageous if you are planning to conduct business with a handful of people and you need everyone to be on the same page.
5. Tagging user interest to help with networking
There are event apps that come with interesting functionalities to help tag invitee interests, location, and professional experience. Based on this information, they would be able to connect with the right people (almost like a dating functionality, but the purpose is different, of course). The apps will also notify them when new users fitting the particular profile join in, and when they attend events similar to theirs.
6. Apps with the social wall feature encourage networking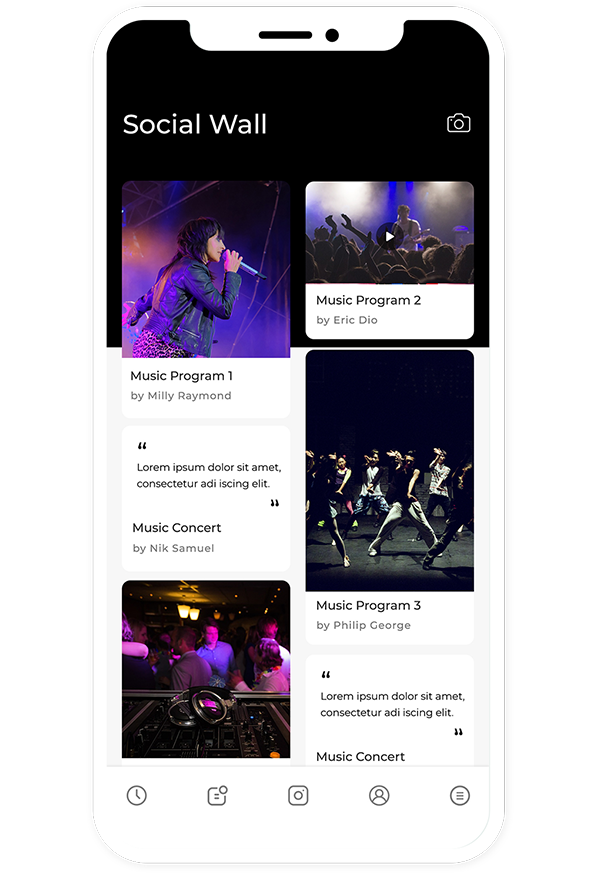 Certain apps come with a social media wall feature, wherein content from Facebook, Instagram and Twitter are displayed live. The app can curate the content within seconds of posting, and add hashtags while it comes on to the wall. Other people watching the feeds at the event will pitch in with their opinion, and the conversation can take on from there. This is one of the initial ways in which people can start communicating with each other. And once they establish a connection, they can continue the same after the event.
The networking feature in event apps would be beneficial to stakeholders and sponsors as they can effectively communicate with the attendees post-event. The app collates information on the attendees that the host company can use effectively. As the attendee details will remain in the app, it becomes quite easy for companies to promote themselves and educate their customers.
Apart from all that, event apps render an opportunity to tell your story, both professional and personal. You can keep track of how many people visit your profile and know your popularity status through statistics provided by certain apps.
Conclusion
People can start communicating with each other much before the actual event. Even though people communicate through apps, there is nothing more powerful than face-to-face interaction, and this interaction is possible when an individual attends events. Using actual words, inflection and facial expressions go a long way in determining the relationships. Also, first impressions and the handshake are two major influencers in a meeting. Once people establish initial contact through networking (prior to the actual event), it becomes imperative to forward it further by a physical meeting, and that's where these events help. This proves that events and event apps together help in furthering your prospects.