Increase In Attendee Engagement With Branded Event Apps
Event planning is a profession where details count, and there is so much to cover when you are conducting one. Right from a personalized welcome package and branded think pads to custom lighting schemes, the details never end. Each of these aspects makes a clear impression on the attendees. And when the details are perfectly followed, your events would naturally have a high attendee engagement.
One way to connect with your attendees would be through event apps. Since mobile devices are masquerading as personal computers, organizers and personal calendars, it is the one sure way to get a good reach among your target segment. Event apps have also found their way into mobile phones. Initially, it was just a marketing gimmick, but as time went on, mobile phones and event apps became inseparable.
The most challenging thing in developing an event app would be to make it unique and noticeable. The last thing you would want to develop is a parody of your competitor's app, or a boring app that just disseminates information and is not in the least bit appealing.
One of the greatest challenges in conducting an event would be engagement
So, what is event engagement? It is the degree to which your audience responds, participates and gets captivated by your event. Their level of engagement can be measured through live polls, surveys, number of sessions attended, social media activity and of course, event app downloads. When your attendees are attentive, they are satisfied and that would help in event app adoption.
Event apps can help you with engagement several times over. According to a study conducted by Bizzabo, a popular famous Event Success Platform, there is about 45% increase in attendee engagement when you use event apps. This study was based on more than 70 events spanning different industries including publishing, computer software, insurance and more.
This is why branded event apps are in high demand. Check out the different ways in which you can increase engagement in your event with a branded event app.
1. Develop apps with personality
Many apps do not have personality. In fact, they look a lot like the app you downloaded, experimented, and then deleted. Make unique, customized apps by experimenting with layouts and features, colors and graphics, and so on. Personalizing your app makes it easier for the customer to identify it with your brand, and gives a competitive advantage for your event. The App below was developed by EventOrg for Dhanam Business Magazine's Annual Event -Dhanam Banking and Finance Summit Award 2019.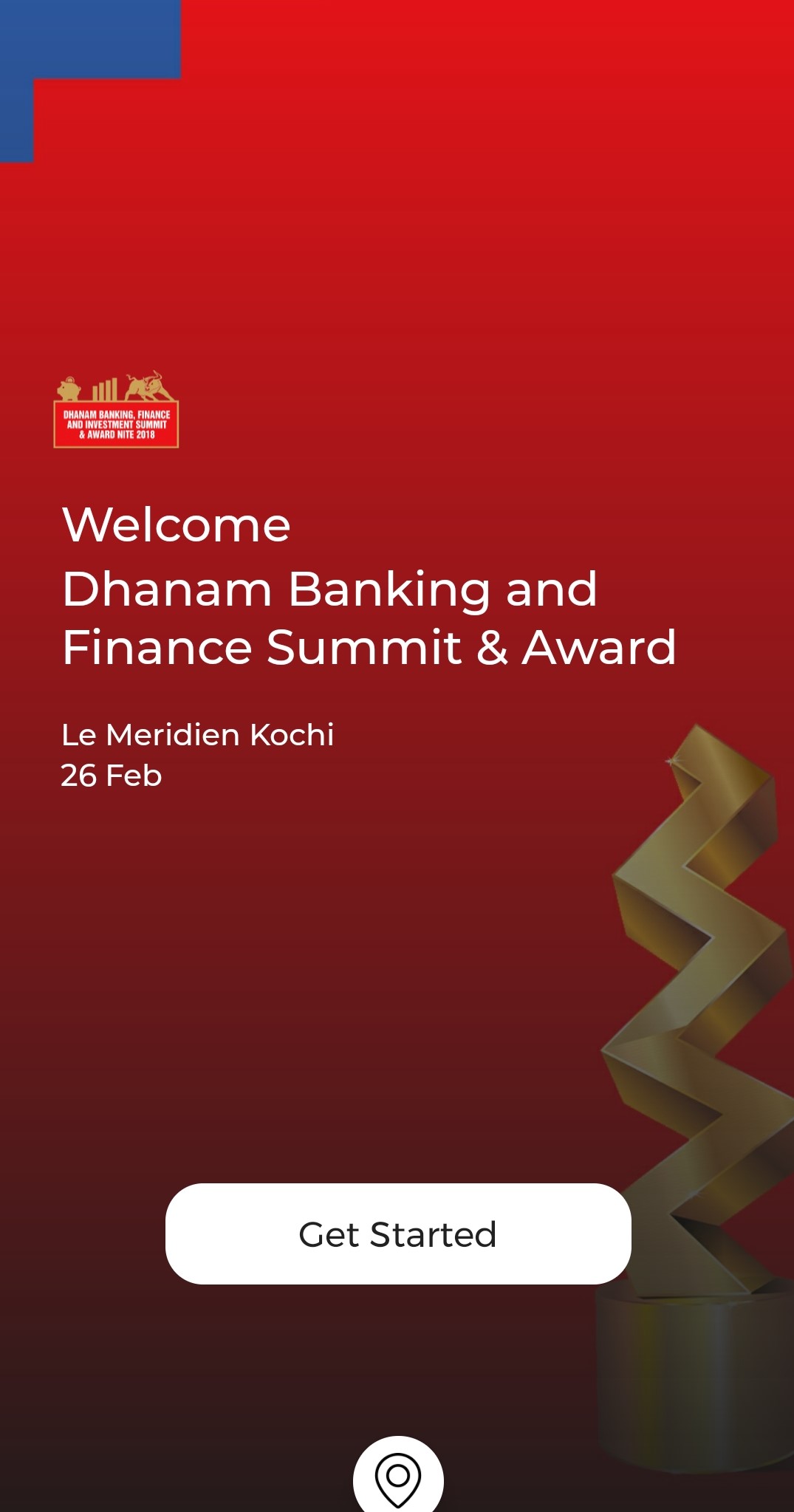 2. Put in a virtual suggestion box
Virtual suggestion boxes can be really helpful if this is not the first event you are conducting. You can ask for opinions and suggestions from previous events, including speaker lineup, event content, food quality and so on. Attendees would welcome this move because they can share their thoughts.
3. How accessible are your apps
There are dozens of events every week, and making your event app accessible would make it easier for the customer to locate it. Many attendees find it tiresome and cumbersome to search for apps when the process of locating it is confusing. Make it accessible enough, and you can enjoy more downloads, more usage and more engagement.
Let attendees know the different ways in which they can use the app to participate in your event. You can send emails to them explaining this; it would definitely increase event engagement. For example, you can ask them to suggest topics they would like explored, or questions they would like answered during the session. Or you can suggest body voting (also called continuum voting, human graphs), which is a good way for the participants and the session presenters to gauge responses.
4. 360-degree access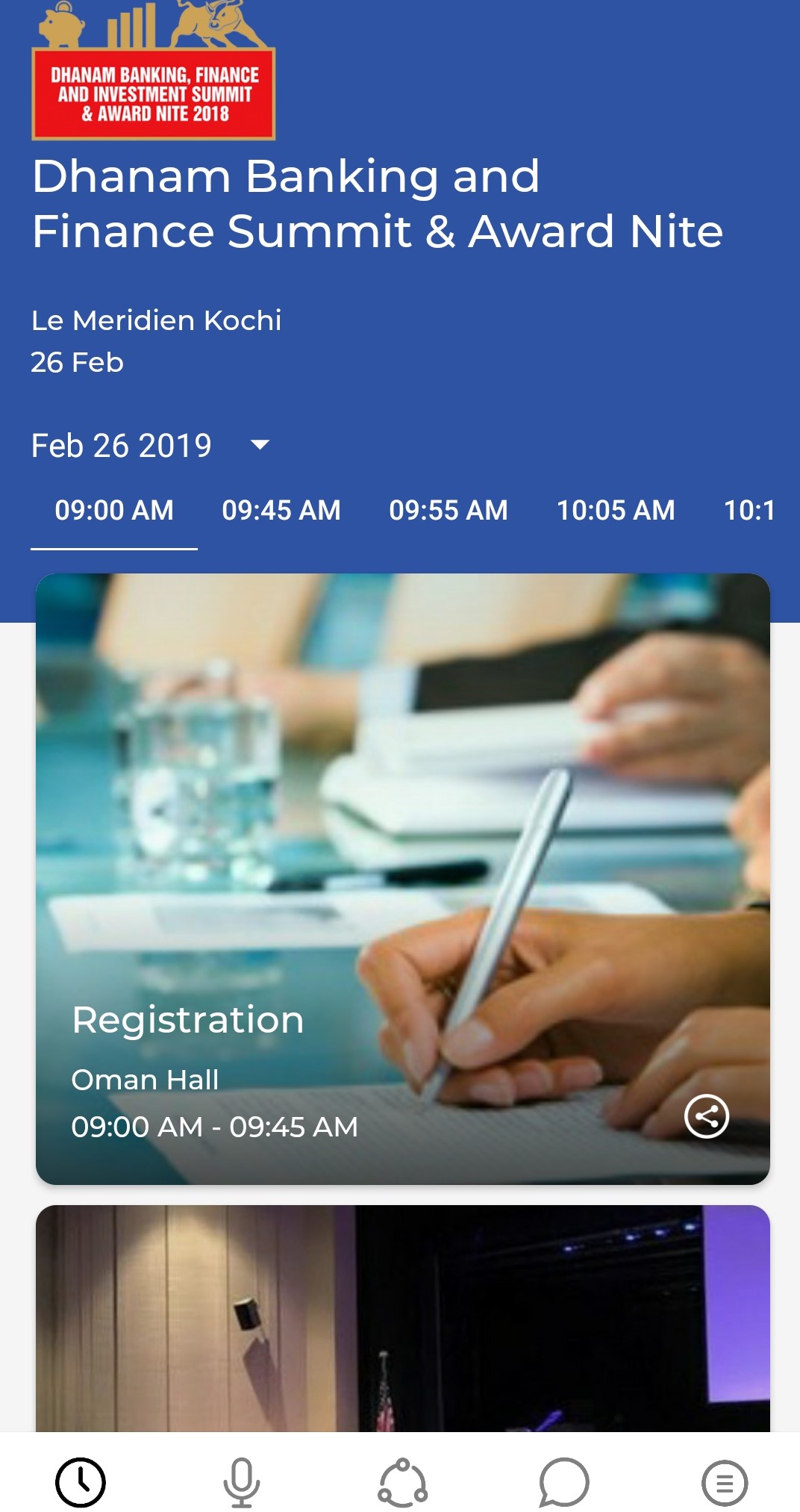 Attendees would like to get the most from their applications, and that means receiving valuable notifications, socializing, accessing files, staying updated about upcoming events and so on. They respond much better when they are kept in the loop, and your attendees would just love the fact that you are connecting them with others.
5. Create a unique and long-lasting connection with your attendees
With branded apps come credibility, and with that comes connection. When you have a promotion strategy that builds, trust, respect and credibility among your target segment, it motivates them to be a part of the event.
6. Sending push notifications
Earlier event organizers had to send emails to their attendees about any change in the event, or they had to call them up personally, causing inconvenience to all involved. But with push notifications, you can keep your target segment in the loop all the time. And when they are alerted on any change in schedule, they appreciate it, and would respond well.
7. Increase engagement through chatbots
Chatbots are not merely chatting assistants anymore, they are much more intuitive and powerful. There are chatbots powered by AI, and they can really increase the efficiency of your communication and help in attendee engagement. You can have AI powered intelligent conversation with people; this is fast becoming a trend now. Some companies have standalone chatbots, and some incorporate it within the event app. The second option is much better because one can hardly replace the other; they complement each other.
Conclusion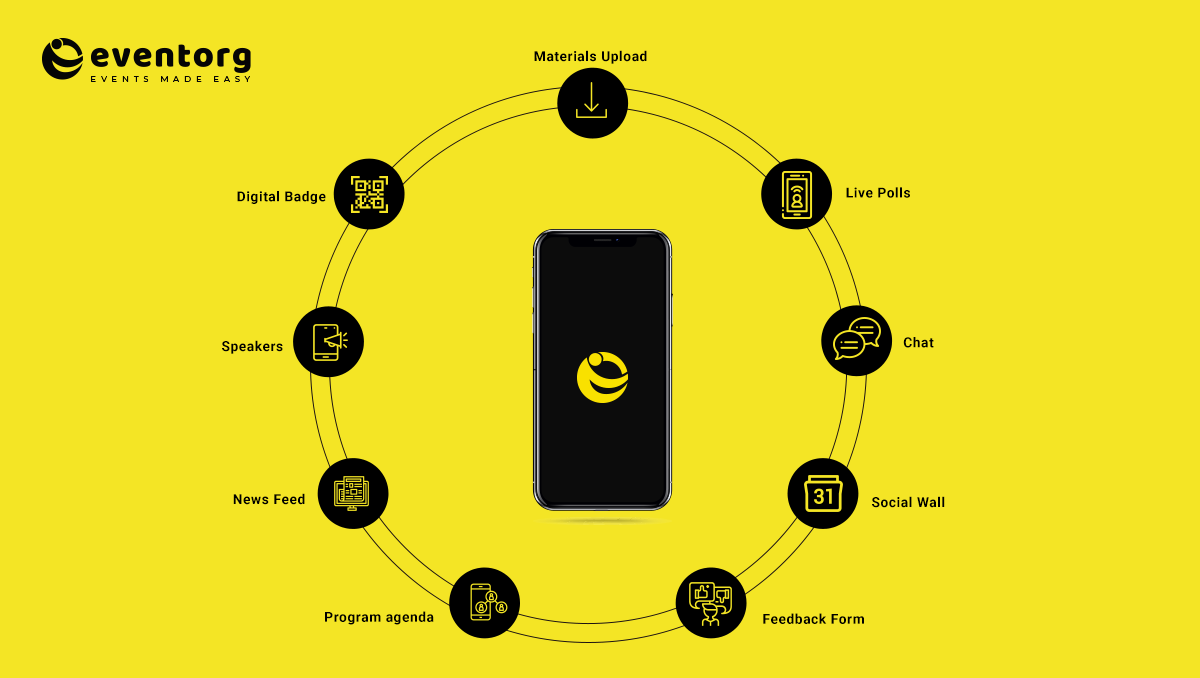 The major advantage of a branded event app is that it can showcase multiple events within the same app. You don't have to create different apps for different events, and this leads to better credibility among the target segment. They don't have to download an app each time you host an event. If you are targeting a new attendee, then you can send them an informative email introducing your app as soon as they register for the event. This way you can bring all the attendees into the fold, and keep them engaged. There are event check-in tools that would help with this scenario.
Eventorg is a product of Cabot Technologies where we develop branded event apps as part of our white label solutions. We have different plans depending on what you need, and can help you customize your app to suit your specific business requirements. Contact us today to know how we can help you build your event app.