The COVID 19 pandemic has drastically affected every business with unprecedented force and the repercussions are enormous. The event industry is one of the most affected, with worldwide cancellations. At the state the disease is still progressing, people cannot even have an inkling of when a brick-and-mortar based event would be held.
So, the only choice would be to have virtual events and conferences to fulfill your business goals. Some companies have postponed their events, while some are reviewing the format of their events. This led to a stream of live chats, webinars, and online discussions to keep the industry active and alive. So you might have something brewing for your business too, right?
You can manipulate the future of events by staying at the forefront during the post COVID era. One of the most effective ways to do this would be to have an event app that provides a different kind of event experience for your virtual attendees. Having an app with exciting and unique features would definitely take you to the top of the game. Here are some features to include in your event app.
1. Live streaming software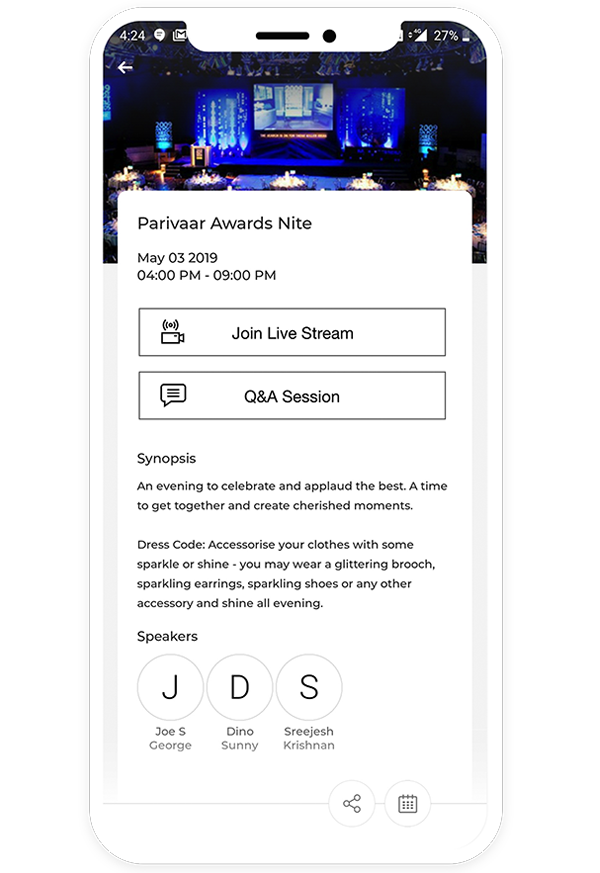 Live streaming events are in great demand at the moment, now that people cannot get out and host or attend events. With live streaming, you can incorporate features like screen share and keyboard or mouse control within your app so people can come in and attend events in real-time from anywhere in the world.
2. Virtual Conference platforms
Virtual Conference Platforms are really helpful in hosting virtual events. There are a . bunch of tools available like Zoom, Microsoft Teams etc. Eventorg's powerful integration with these tools helps to make them a successful virtual conference platform.
Apart from giving you access to conduct a full-fledged online event, you can conduct successful events post COVID 19 by engaging and interacting with your guests in innovative ways, and ensure the event reaches a wider net of audience.
3. Digital registration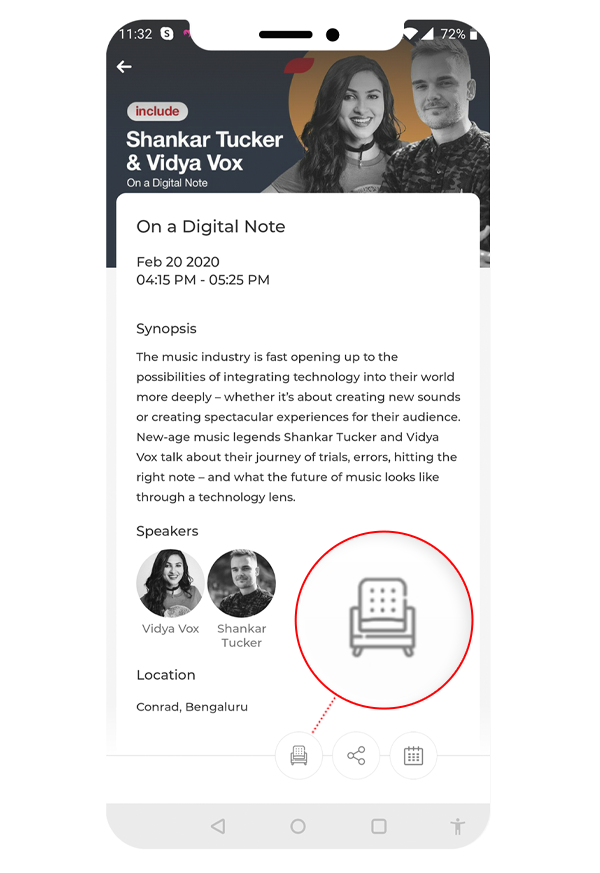 Obviously digital registration also saves a lot of time for the event planners and keeps attendees from unexpectedly long registration lines. COVID 19 cannot be contained anytime soon, so if you are planning an event with a few attendees sometime in the near future, digital registration would help people collaborate with each other face to face.
4. Materials upload
Speakers can upload their presentation notes and participant material so users can access them during the event or after, from the event's main menu in the app. By downloading a single app, the attendees can now not only find information about the event and its date, but also details about the speakers, the topics they would be speaking about, and so on. The best thing about the material upload feature is that since you cannot hold physical events, your guests can always refer to these whenever they want. It gives them access irrespective of where they are.
5. Social wall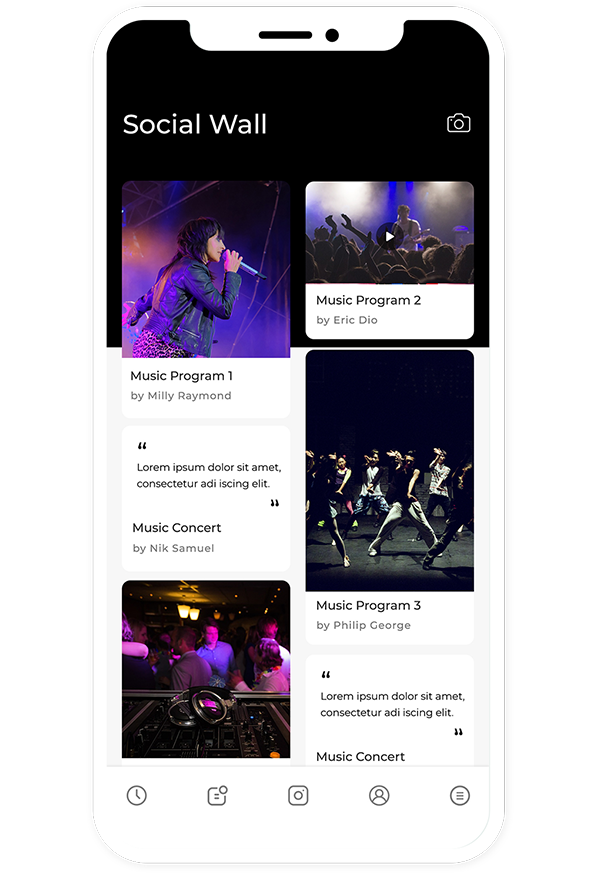 COVID 19 has led to the emergence of virtual events. You can make these events engaging and entertaining for attendees through the use of social walls. Whatever the event is, there is no denying the fact that social media is most often the top priority. Incorporate social media wall tools for conferences and events, and attendees can create their own virtual campfire to network with other participants and get to know each other. Since they won't be meeting in person during events, this is one feature in your event app that will make it really popular.
Social walls do have their wow element and fun factor, so attendees are going to love it. They also have a unique way to spread the word about the event and increase event outreach. However, to make this feature work successfully, you might need to encourage attendees to include event hashtags. So, make sure to generate catchy hashtags and promote them.
6. Live Q and A feature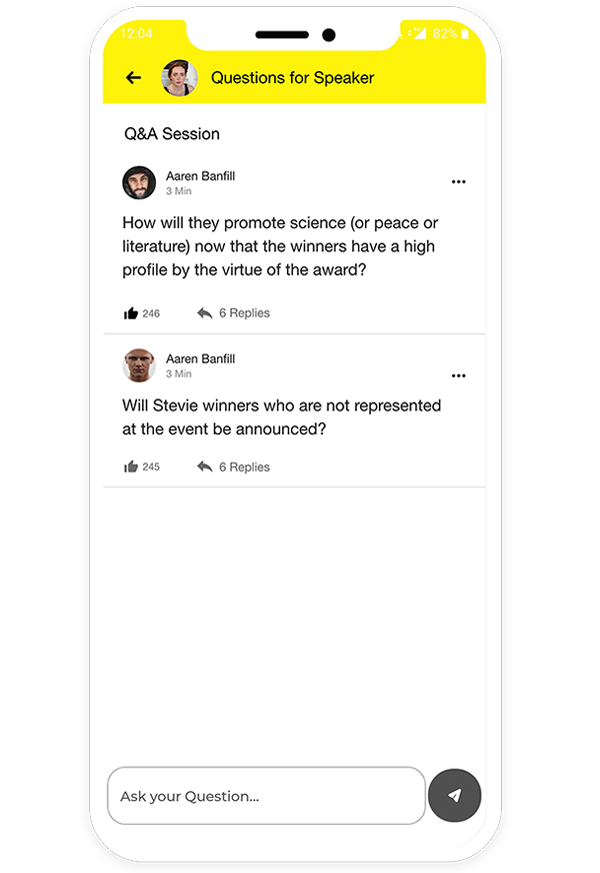 Include the live question and answer feature in your event app to give the event more animation and life. Attendees who probably do not like to come forward with questions might embrace this idea of coming forward anonymously. This feature also gives insight into your audience and can be used both before and after the event. Since virtual attendees cannot actually come out and ask questions, they shouldn't feel like they are attending a passive event. Along with the live Q & A, it is also important to incorporate live polling and attendee messaging features to ensure complete audience engagement.
A couple of must-have features as add-ons for post COVID-19 event apps
Incorporate these two features on your event app once the Covid 19 threat mitigates, and you are able to conduct events in a physical venue:
7. Ticket scanning app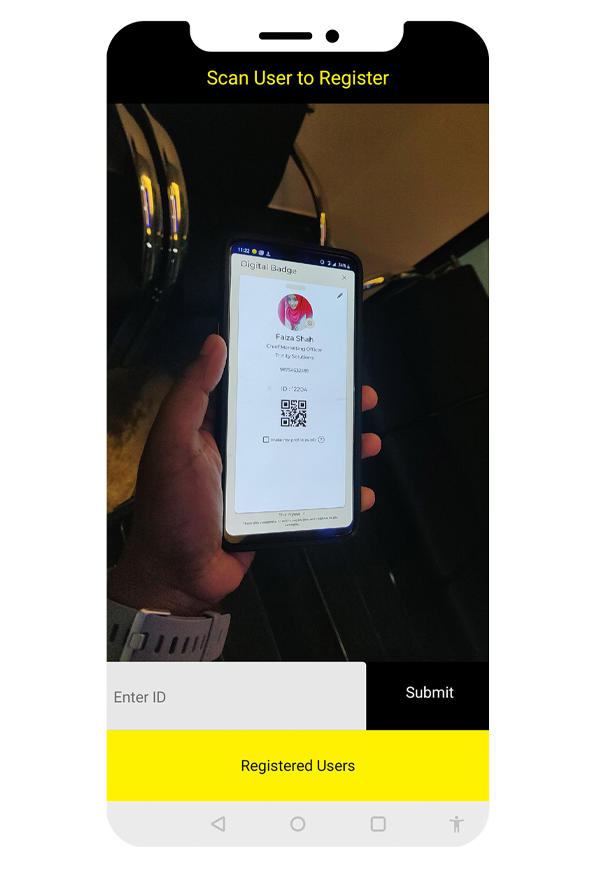 The digital ticket scanning app would be of immense help post-COVID, and when you have venue-based events. This would help in minimising physical contact and enable faster check-ins at events, small conferences, etc. Scanning the tickets at check-in and check-out will save a lot of time and help in social distancing. The simplicity combined with the extensive functionality of the ticket scanning app makes it one of the most important features in your event app. Event planners can ensure greater efficiency and accuracy with the ticket scanning feature to let the guests in. When you are conducting multiple events, you will have hundreds of data points and this would be an efficient way to keep track of all of them.
8. Digital badges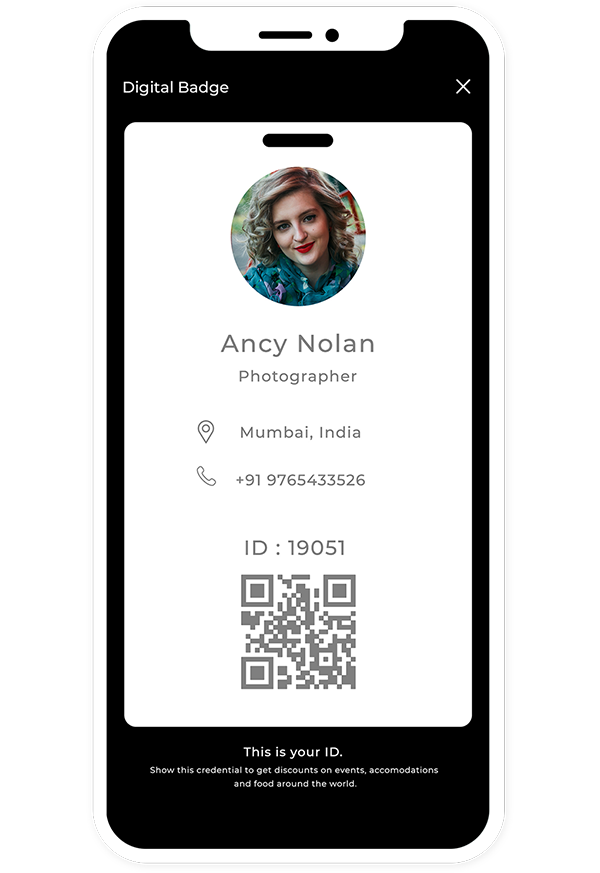 Virtual badges or digital badges are a digital identification badging system that helps you identify your guests quickly. These badges would help you collect a wealth of information about your guests to help you pitch leads and conduct future events.
Digital badges would also be really helpful to track the success of events, where your attendees are, the stalls they are visiting, the stalls they spent the most time, the stalls they passed by and so on. This would be of great help since you don't have to ask them face-to-face what they liked or did not like about the event. With virtual badge feature, your attendees can gain entry to the event without standing in the queue, which is a good thing post Covid.
Conclusion
Post COVID 19, you must explore all options available to ensure success in events. Though this illness is an unprecedented event in the history of the world, there is no doubt that we will undoubtedly recover, and you must be best equipped to deal with the repercussions successfully. Make sure your event app has these features to make a great comeback.